Lastest Additions to the collection
See the Game worn Section for more images of these Jerseys
11-6-2020: A few new additions to the collection since the pandemic started.
I start with a Paul Stastny jersey. This jersey was worn during Paul's NHL Debut with the Avalanche on October 4th. He would also record his first NHL assist in this jersey just four days later. Paul worn the number 62 initally because John Michael Liles had 26. He would switch just a handful of games later to his more familiar 26.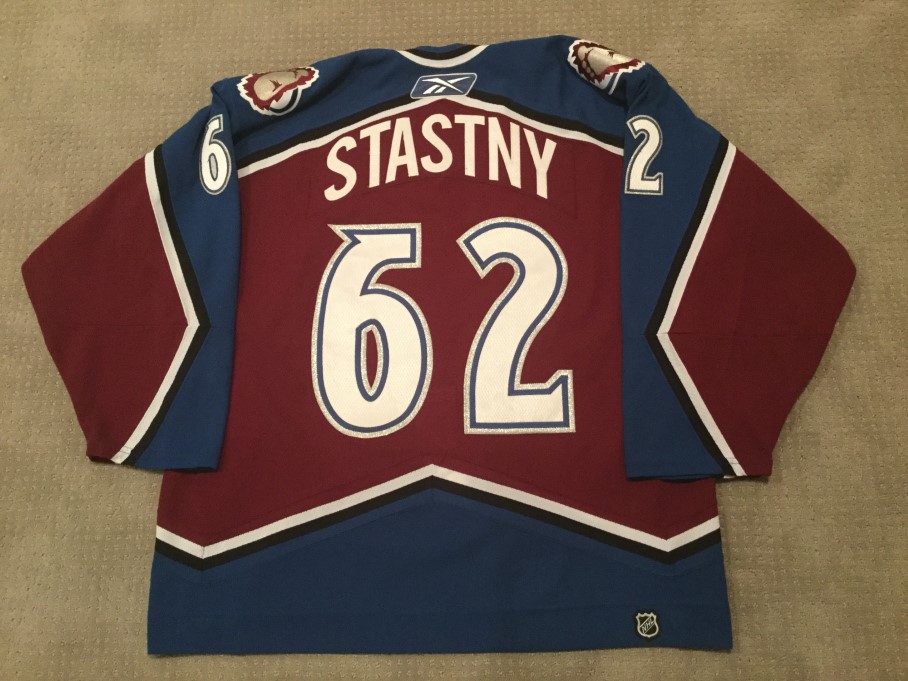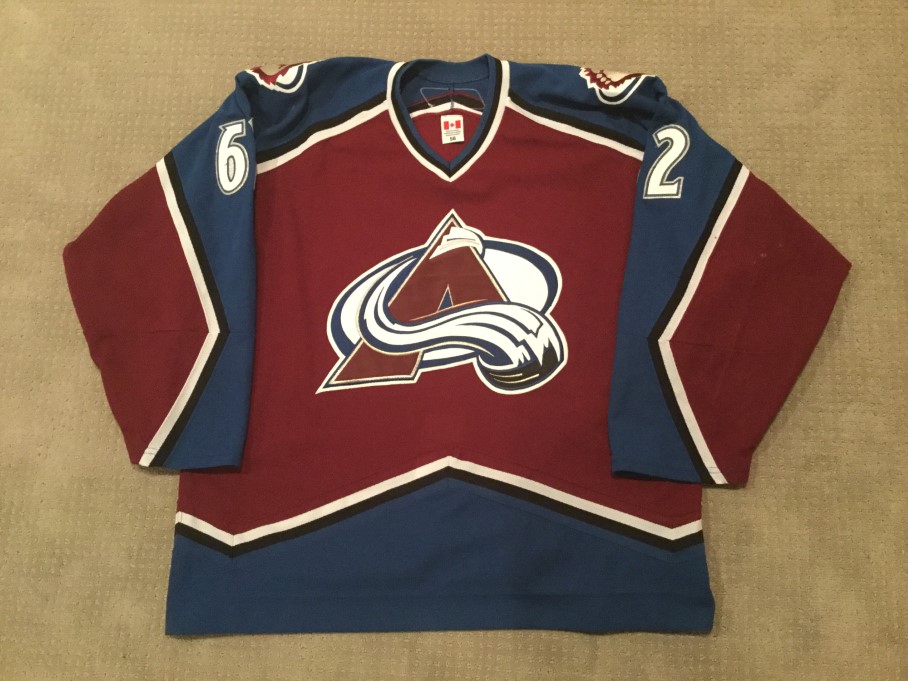 I also picked up a nice Troy Terry Ducks Alt jersey from this past season. Troy is a good local kid that played for DU.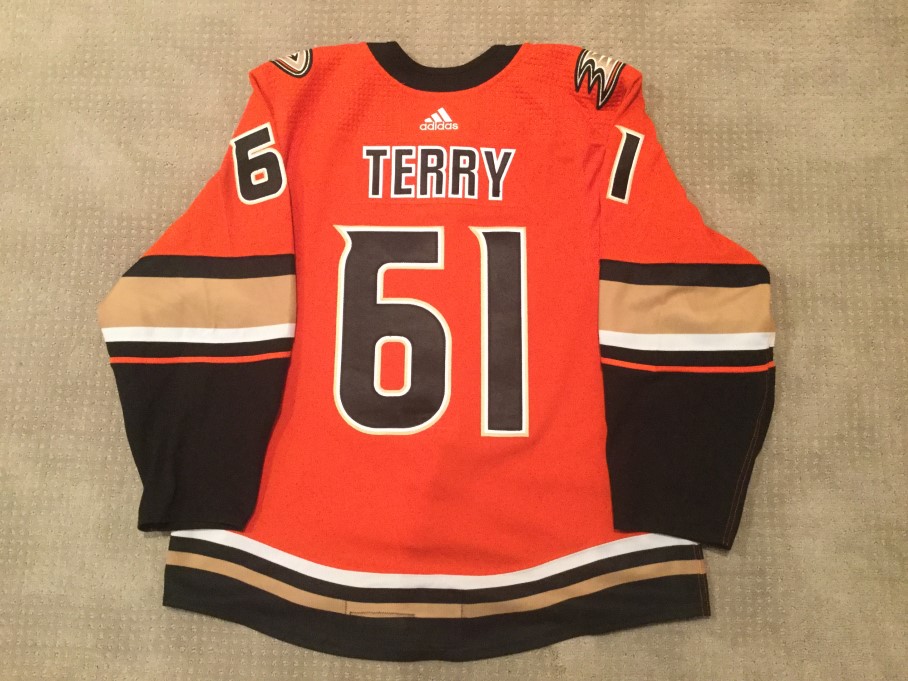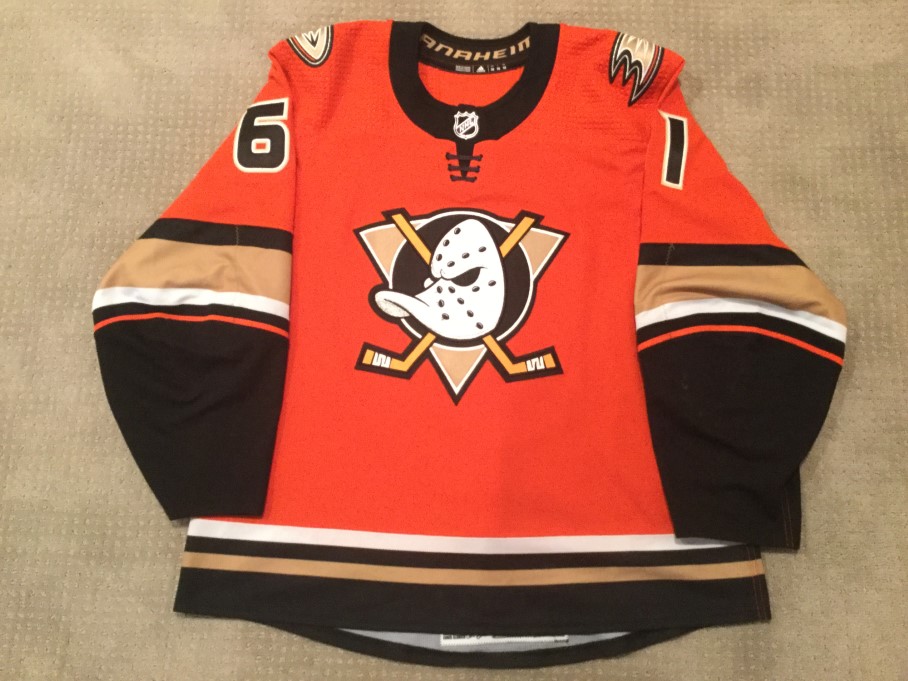 Check out a few others I added this year like this cool JT Compher Rampage Cristmas Jersey (game issued) in the Game Worn Jerseys Section.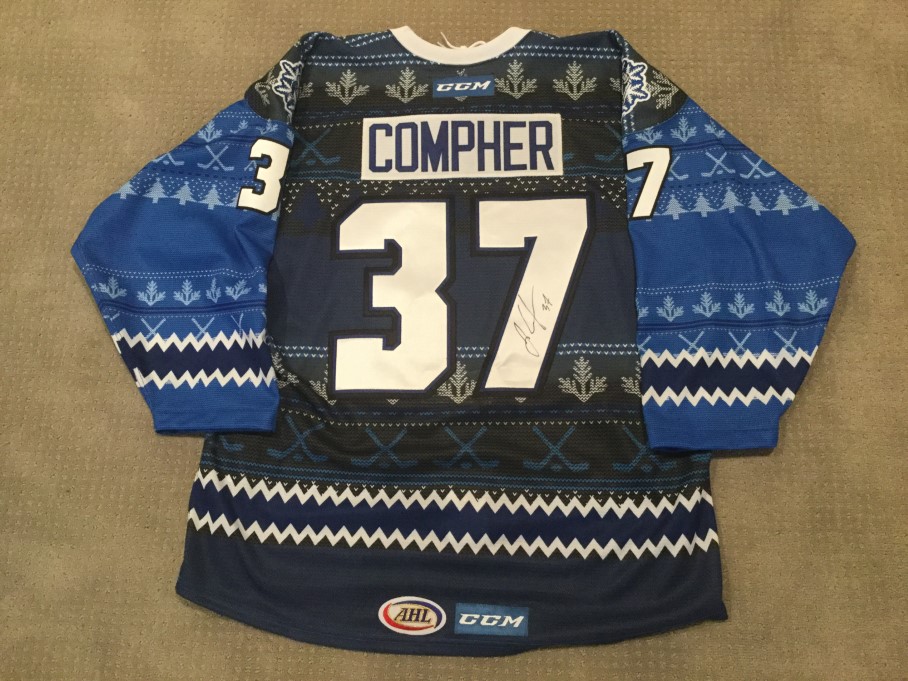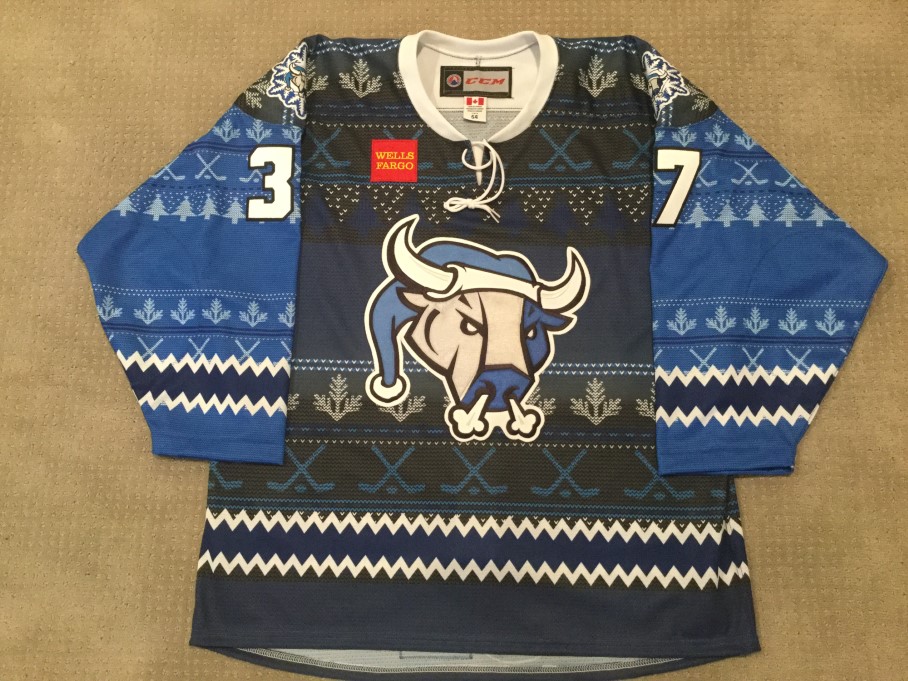 Updated Gameworn collection