Lastest Additions to the collection
4-03-2016: A bunch of additions since my last post. Avlanche 20th anniversary plus outdoor games was cause for lots of fun!
See the Game worn Section for more images of these Jerseys
I start with a jersey from the first ever outdoor hockey game in Colorado: The Battle on Blake. DU was victorious over CC on Feb 20th, 2016.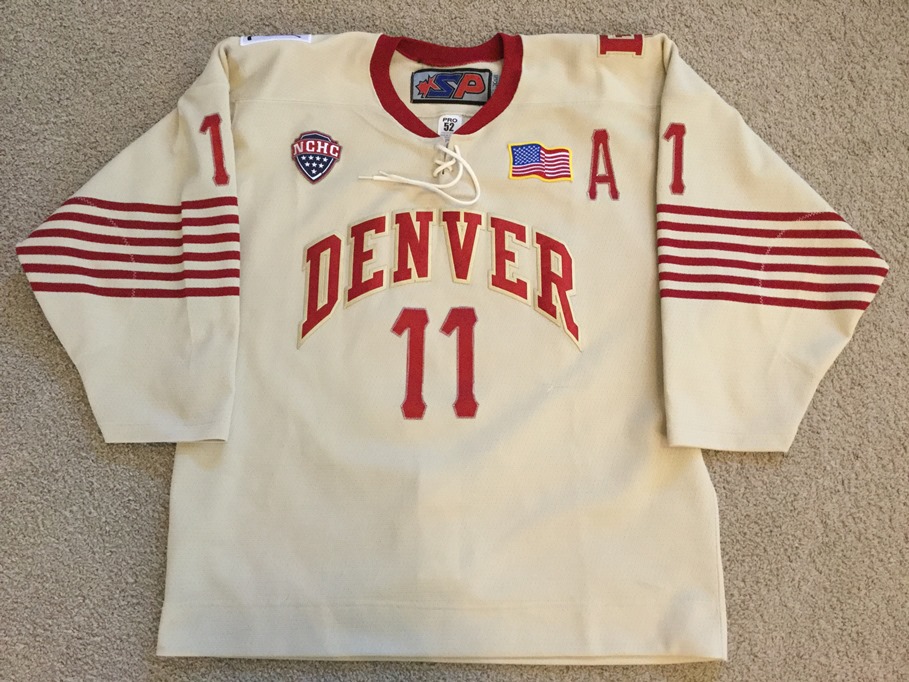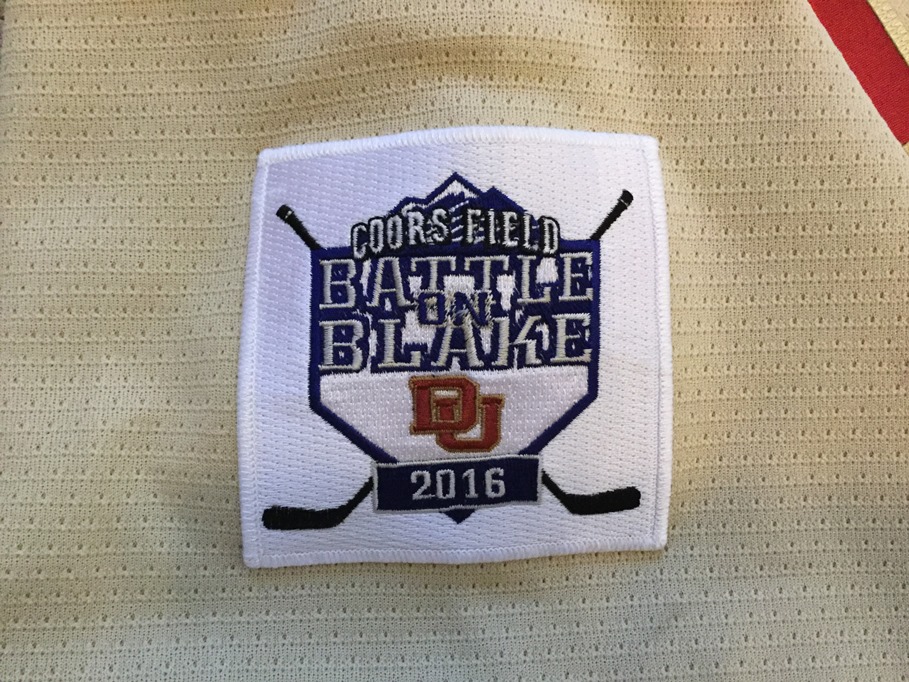 I've also added a Chris Bigras jersey from the Stadium Series game against the red wings. The jersey was worn during the first period of the game.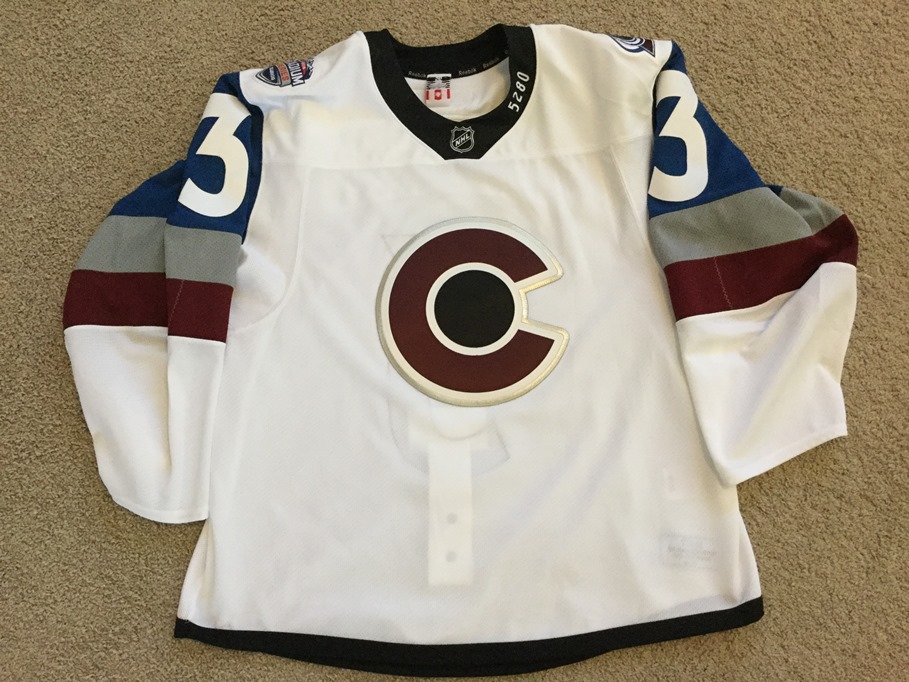 I also added a Mikhail Grigorenko and a Francois Beauchimen jersey that have the Avalanche 20th anniversary patch and the new "C" shoulder patches.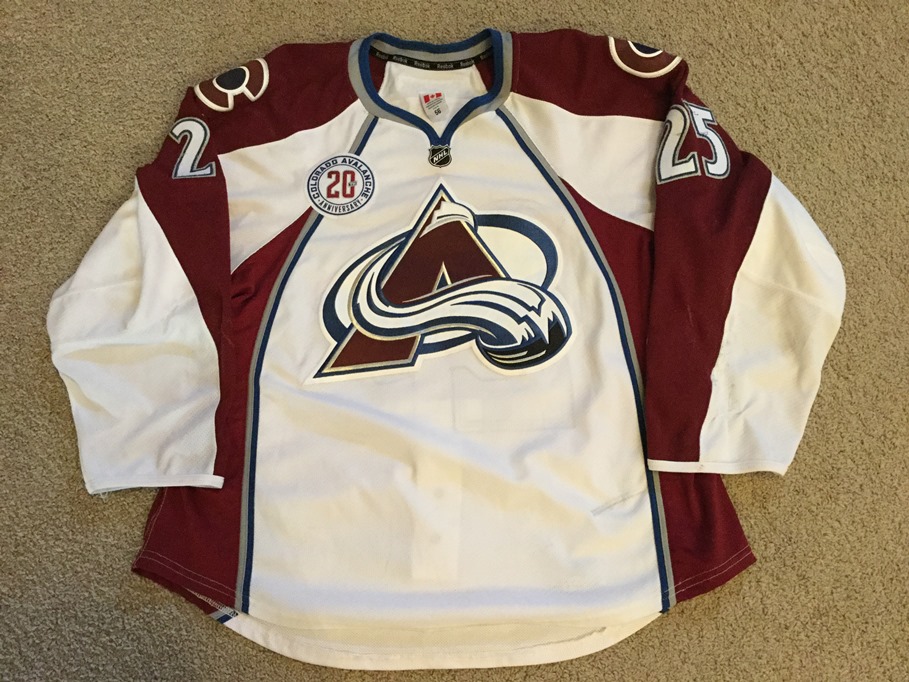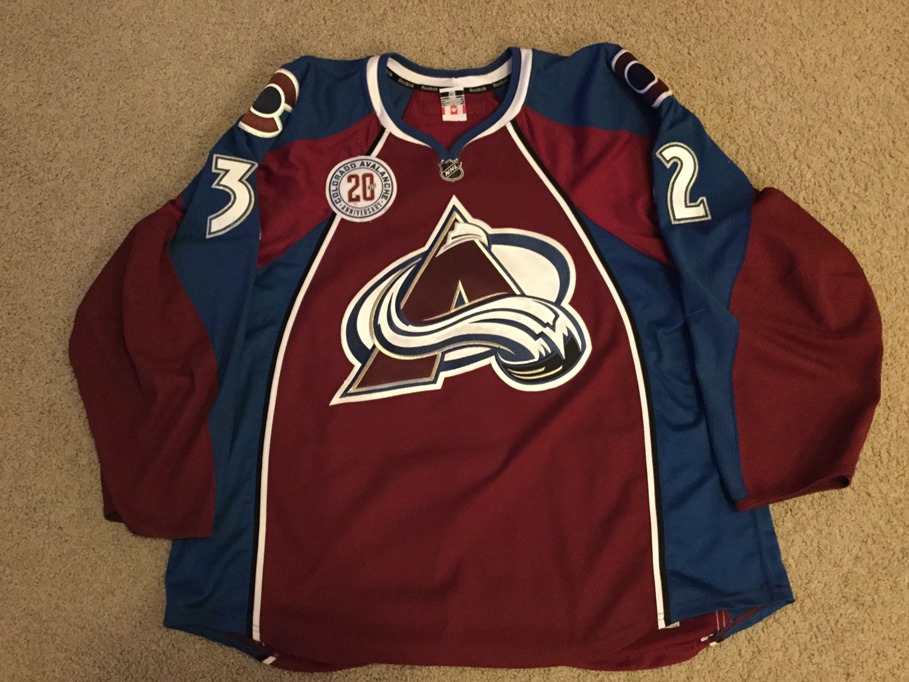 I also added a Bigras military warmup jersey and a Nicolas Meloche QMJHL jersey. Meloche is an Avalanche draft pick.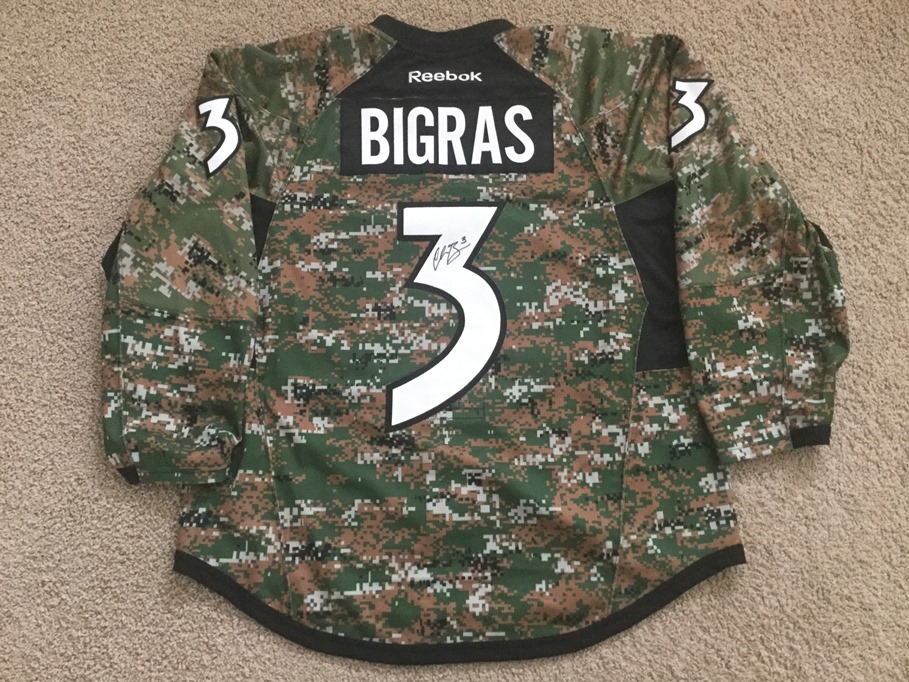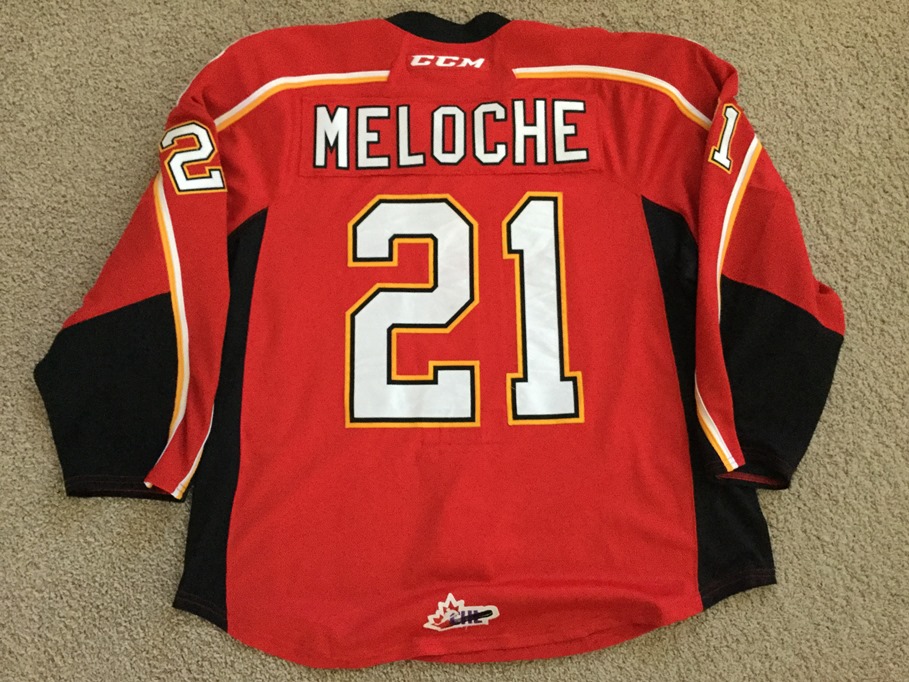 Previous Posts