Lastest Additions to the collection
10-31-2015: Two new additions since my last post.
See the Game worn Section for more images of these Jerseys
I picked up this 2008-09 Tyson Barrie Kelowna Rockets Third jersey. Tyson wore this jersey during the season, and in one game during the Memorial Cup.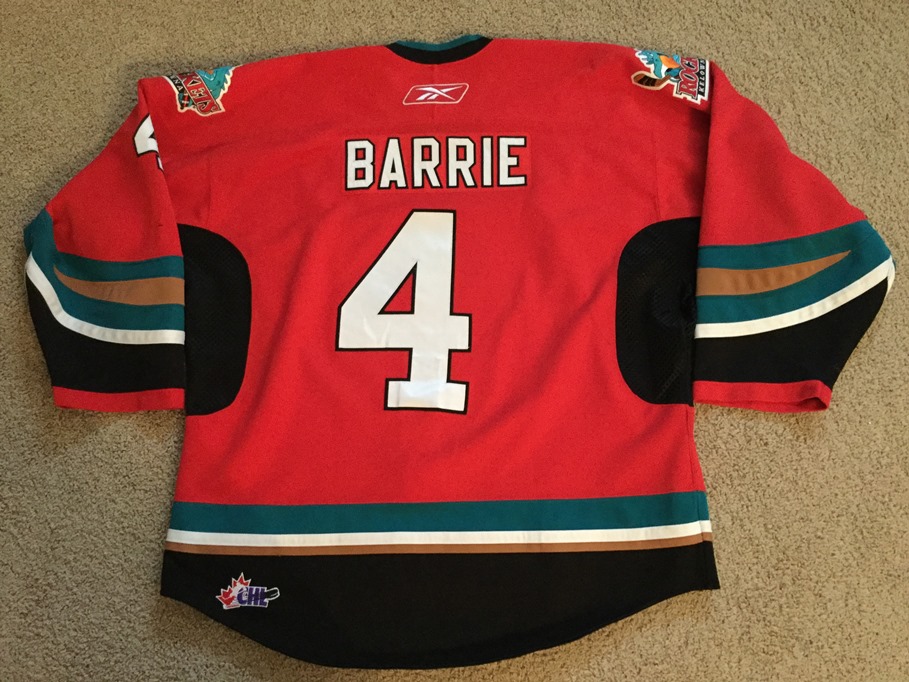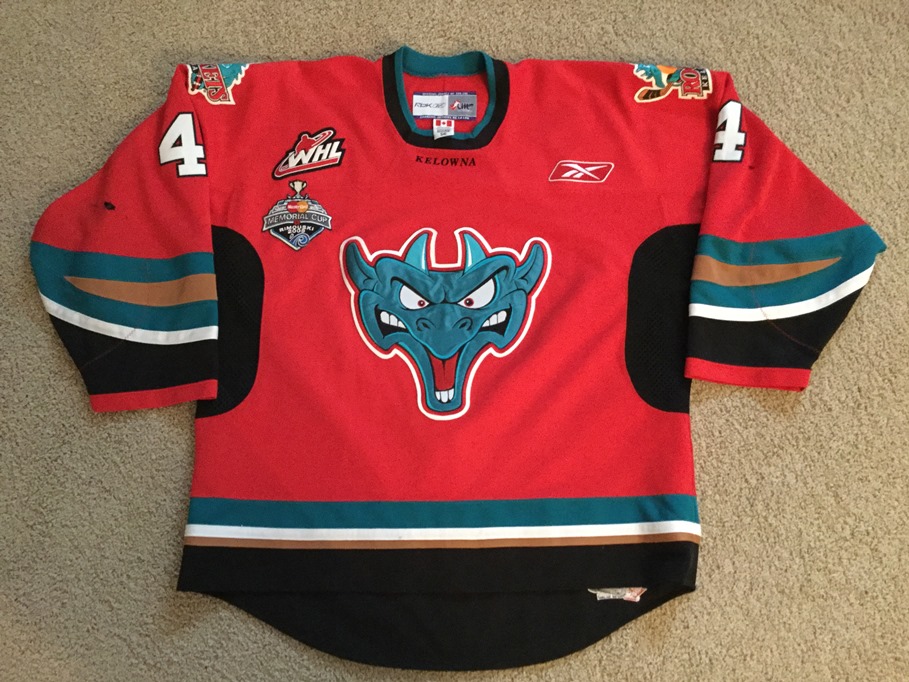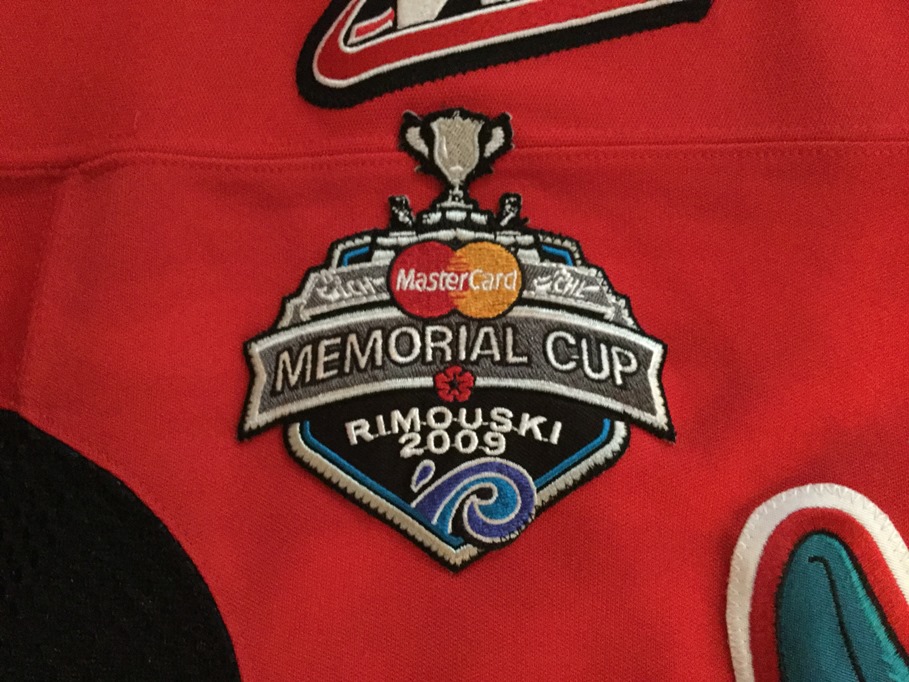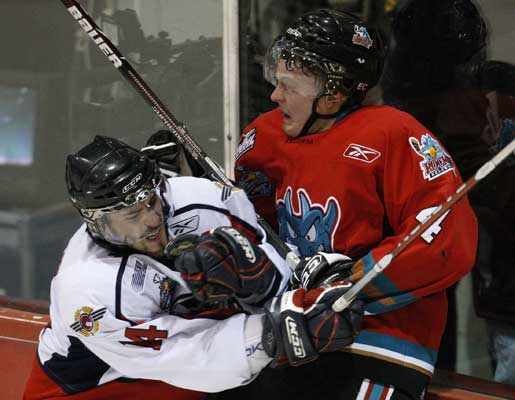 I've also added a JD Corbin Preseason worn jersey. Corbin was drafted by the Avalanche in the 8th round in 2004. He played for DU for 4 years. He never played for the Avs in the regular season, but wore this jersey at the Burgundy and White game in 2008.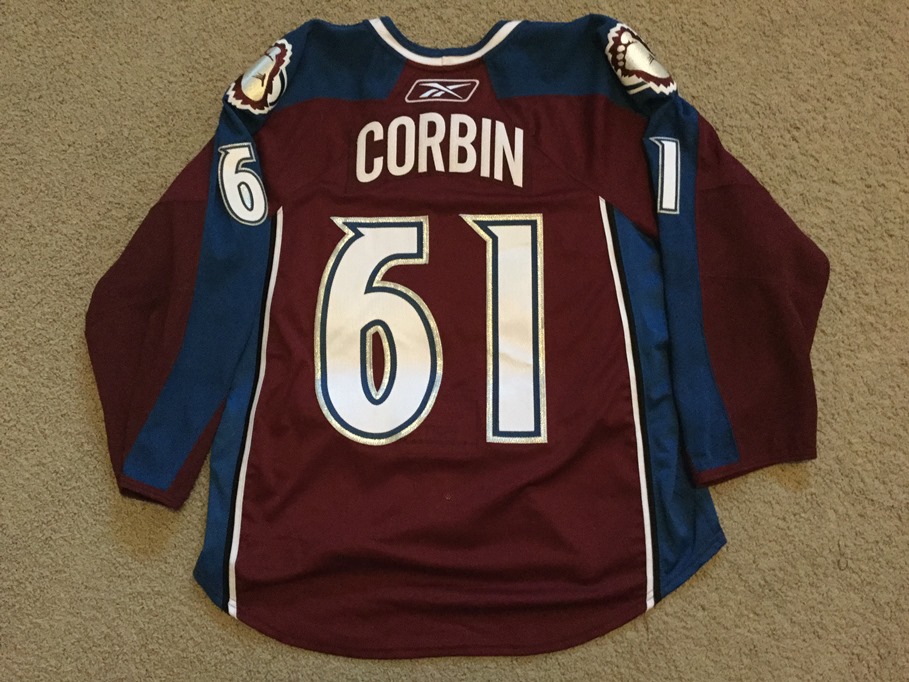 Previous Post