Lastest Additions to the collection
7-19-2015: Here are a few new jerseys I have picked up in the last couple months
See the Game worn Section for more images of these Jerseys
Still adding to my University of Denver collection. I added a Gabe Levin 2013-2014 Away Jersy. This was the first year that DU moved to the newly formed NCHC confereance. It's photomatched to the big tear on the back shoulder.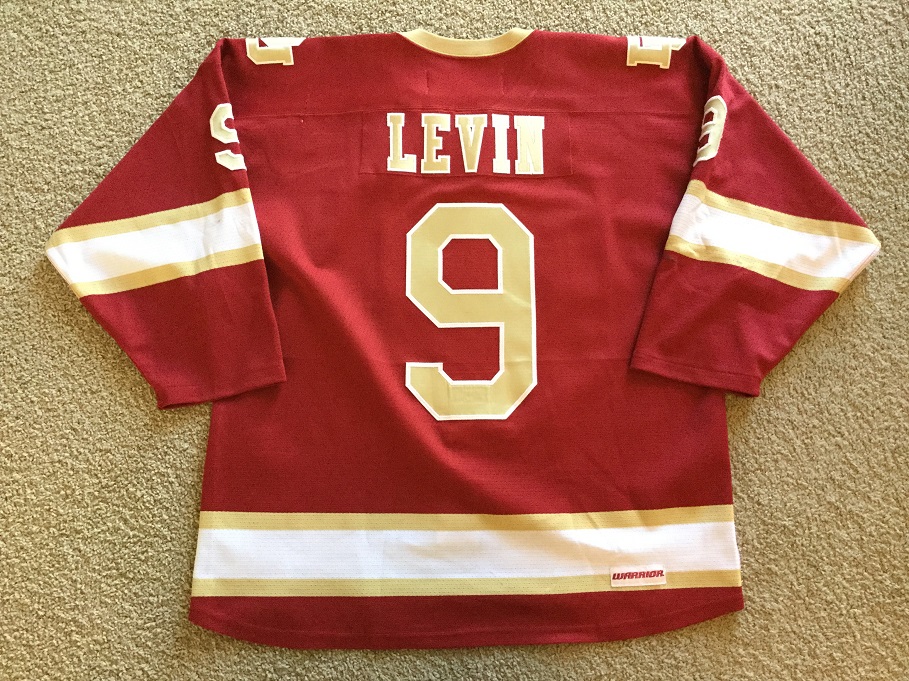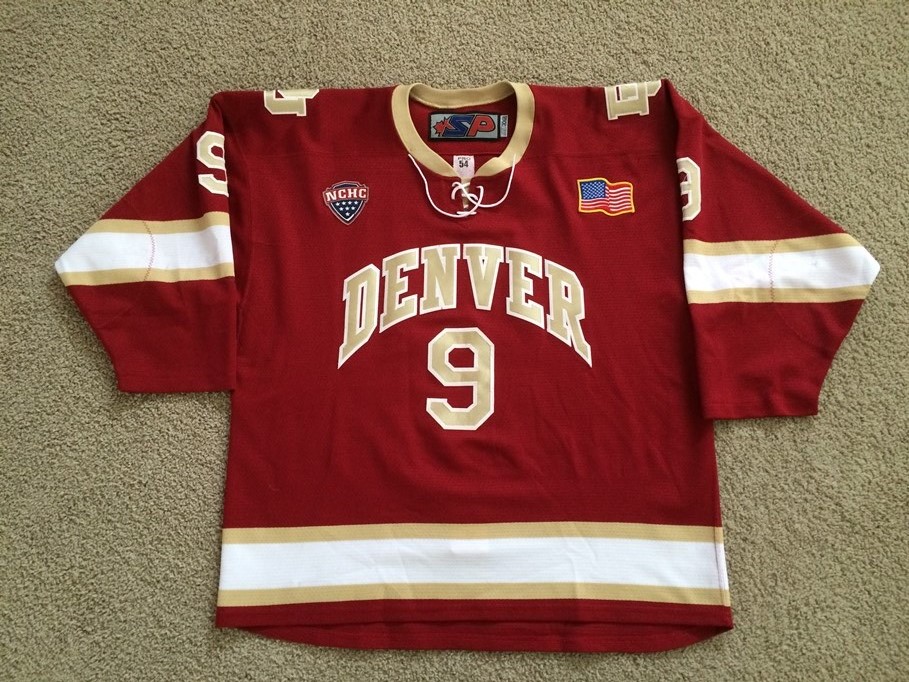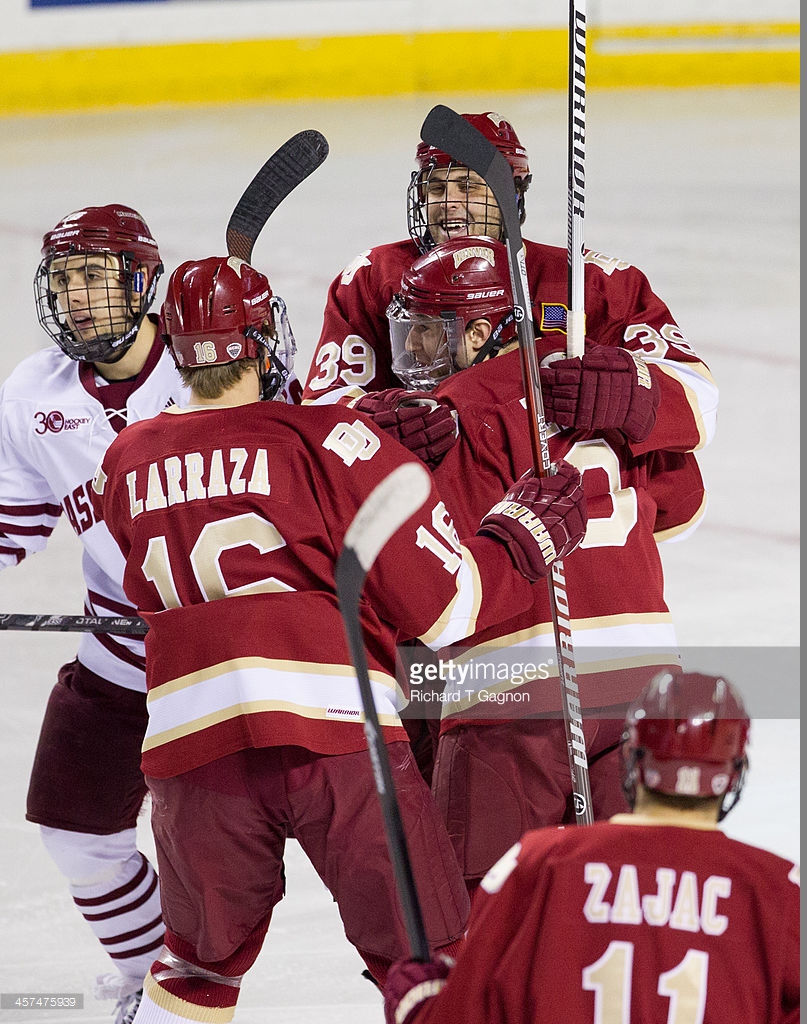 I've also added a Chris Bigras Owen Sound Attack Game-Worn jersey from the 2012-2013 Season. This was the season that the Avalanche drafted Chris in the beginning of the second round.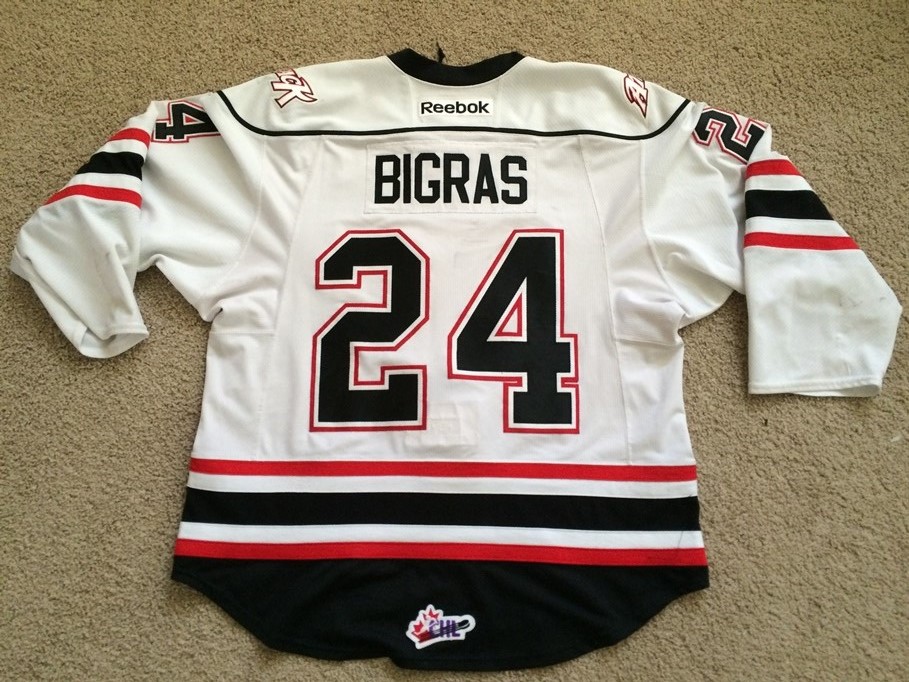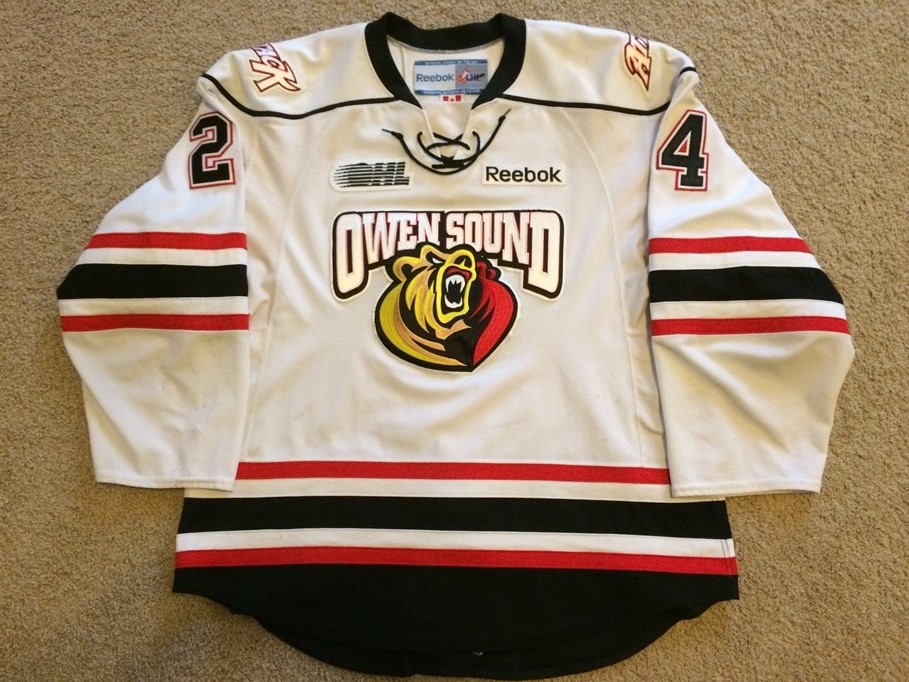 I also picked up a couple Avalanche Game-Worn jerseys during a mini Meigray sale, including a Kyle Cumiskey playoff jersey from the 2009-10 season and a John Mitchell jersey from the 2013-14 season.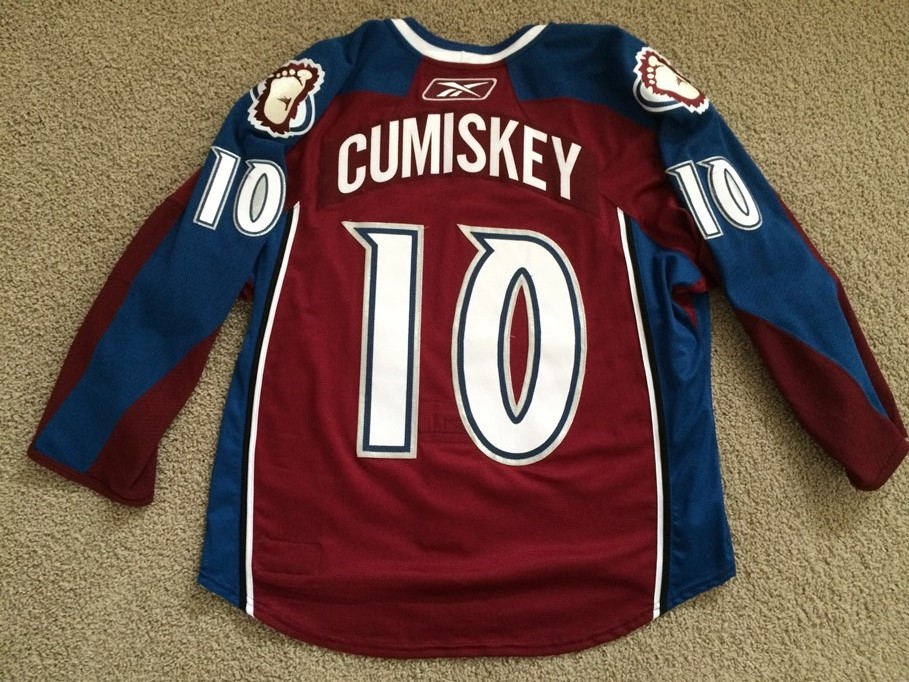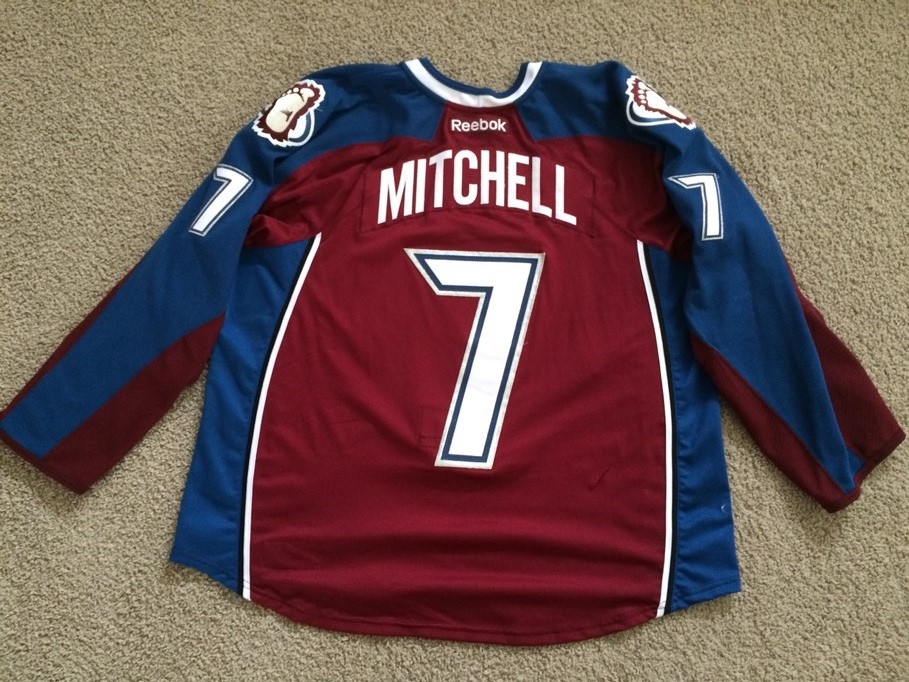 Page 2