Some random jerseys I got at auction
Here are a few random jerseys I won for very cheap in a random auction a few years ago. One I can't even comprehend.
Let's start with my second team Canada. It looks like a legit replica Crosby from the 2010 Vancouver games, but your guess is as good as mine.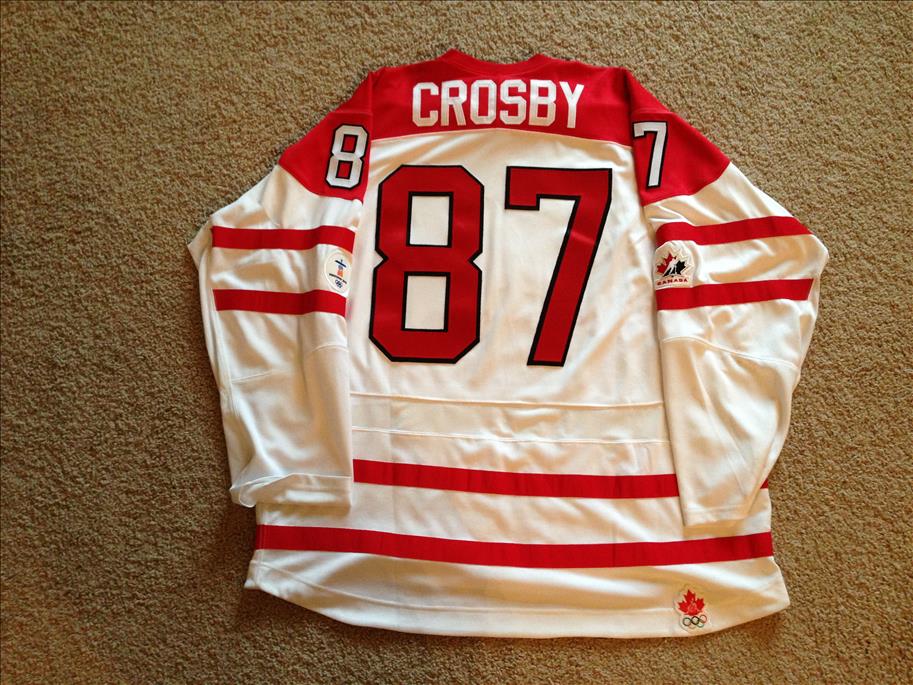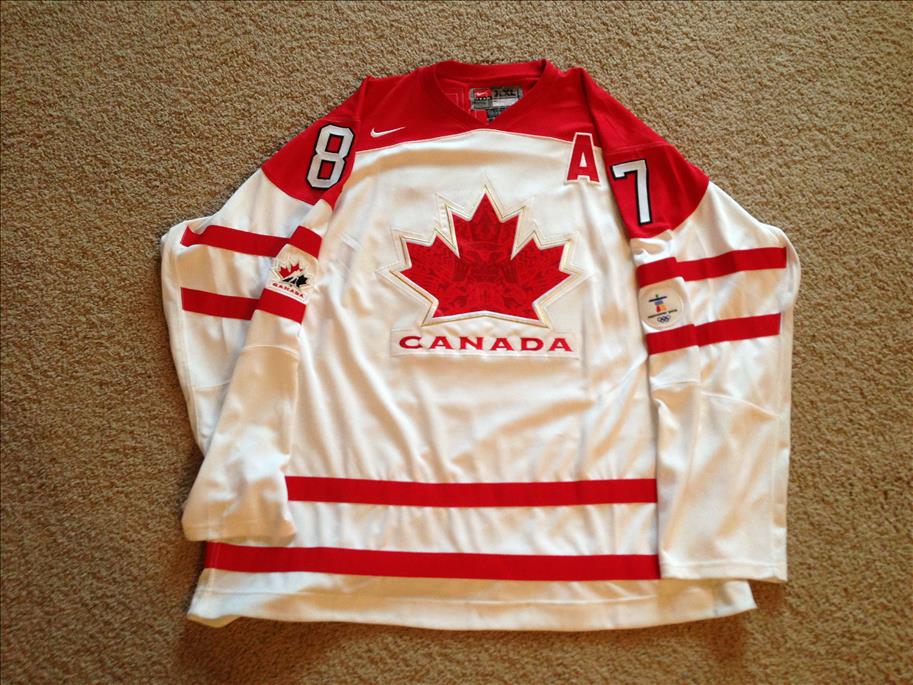 The second jersey is a real head scratcher of a jersey. This one is a replica Jaromír Jágr Nashville Predators jersey. That's right, a team he never played for, or came close to playing for as far as i'm aware. It's an older starter replica, so this had to be from the late 90's.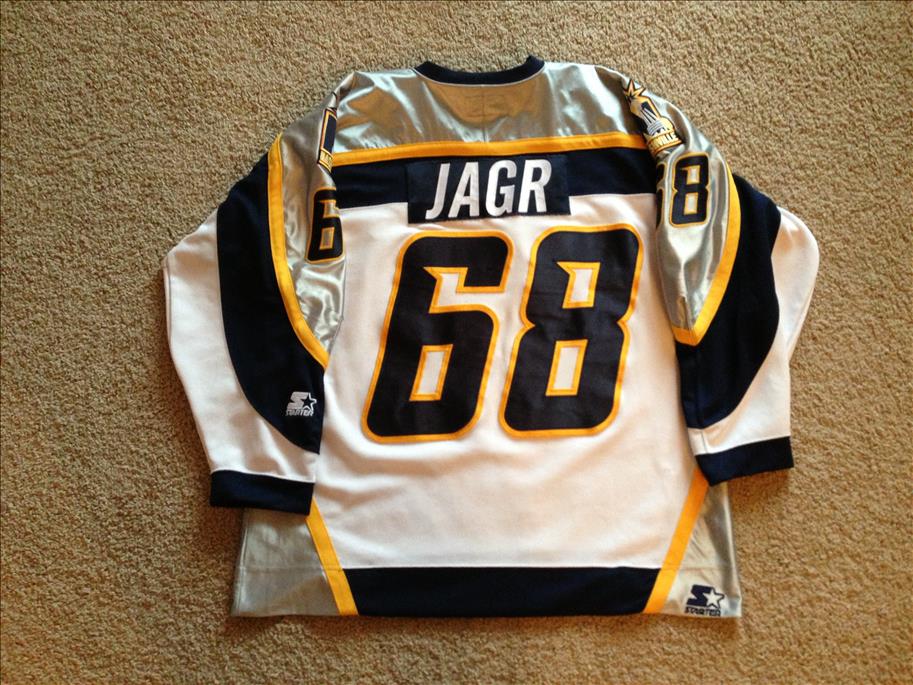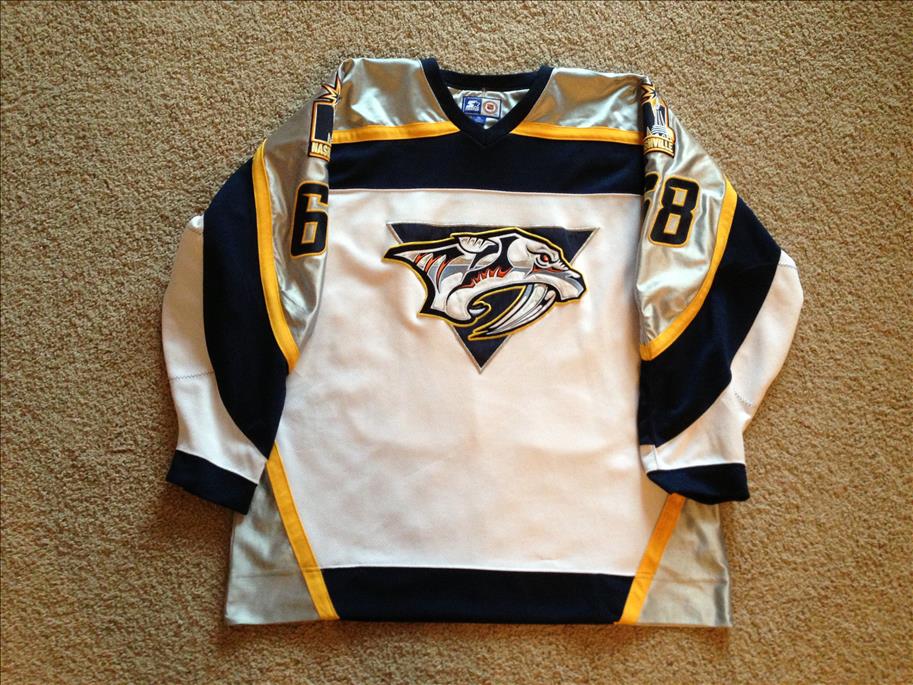 The final jersey this posting is a blank Kalamazoo Wings replica jersey. Made by Athletic Knit. Not sure when they wore this style jersey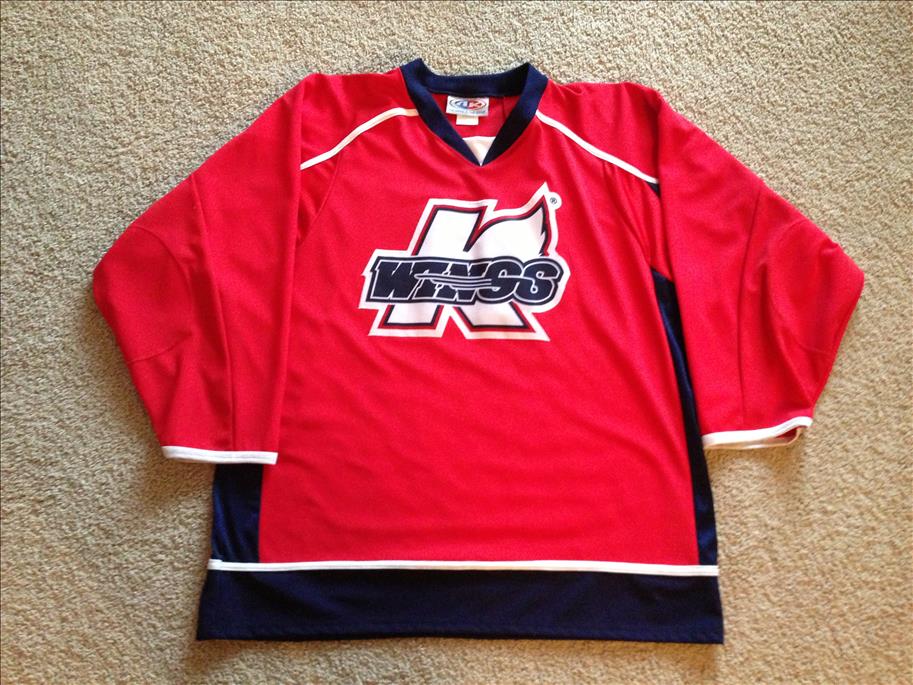 Page 2